Pheasantennial Celebration this Fall
Wednesday, July 24, 2019
People have been enjoying the thrill of pheasant hunting in South Dakota for 100 years. The state's first pheasant hunting season was a one-day hunt that took place right here in Spink County on October 30, 1919.
To commemorate this historic event the City of Redfield has partnered with Grow Spink and members of the community to host a Pheasantennial Celebration this fall.
The Pheasantennial Celebration will take place on October 30. Much of the day will be dedicated to the Mayor's Hunt, which will take place throughout Spink County. State and local leaders have been formally invited to attend.
"We're pretty excited about the event, we've been working on it for a year," says Gianna Lantero, executive director of Grow Spink, which covers economic development for the City of Redfield and Spink County.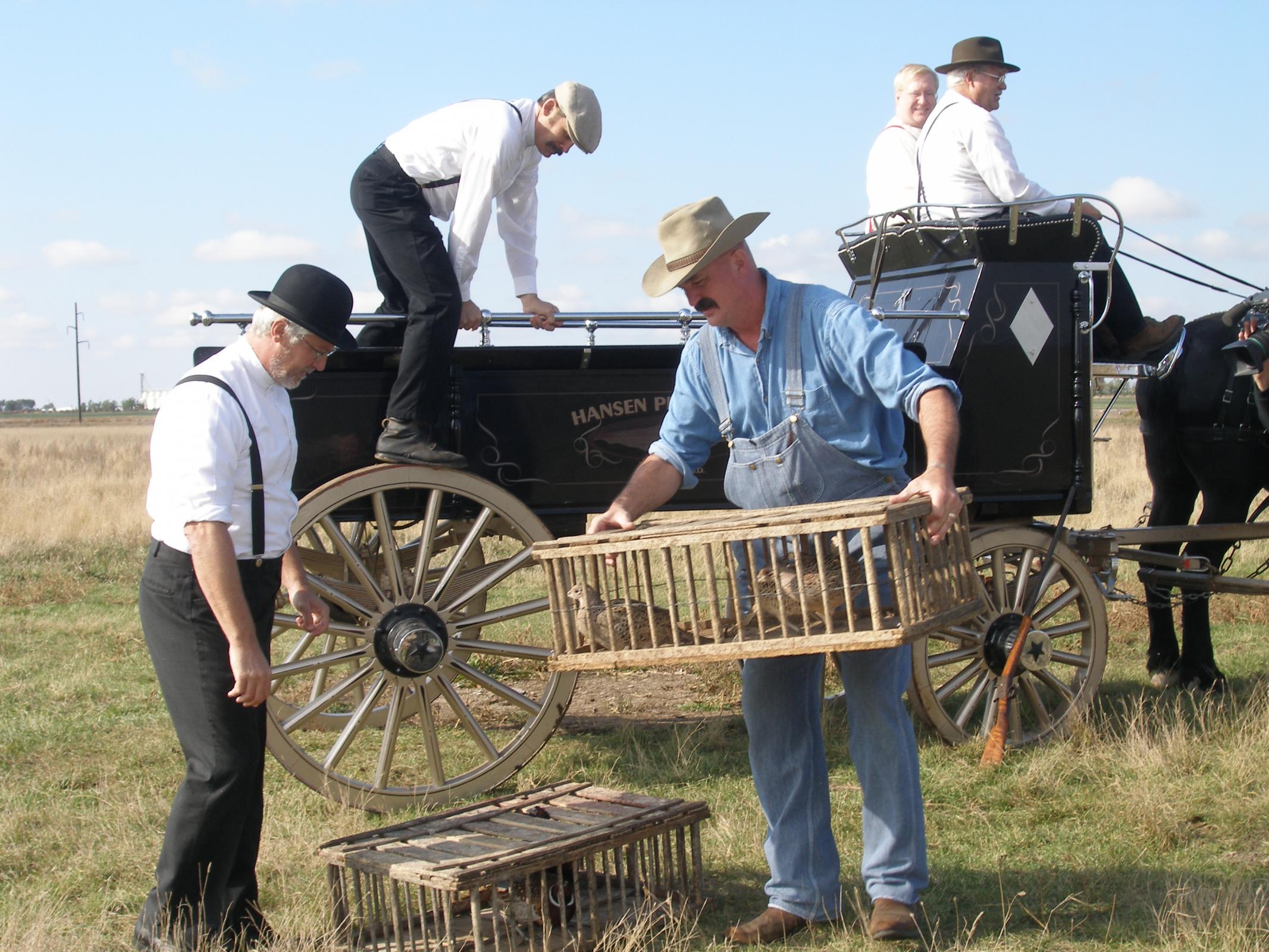 "We have local volunteers helping out. The events will feature local food and we're hoping to have as much local lodging filled as possible," she says.
A tour of Spink County, organized by The Chicago & Northwestern Railroad Depot (C&NW RR Depot), will be offered to those who have been formally invited but choose not to attend the Mayor's Hunt.
An evening banquet will follow the hunt and is open to the public. It will be held at Shanty Haven, a new event hall in Redfield with catering by Auntie Mimi's Farmhouse Kitchen in Tulare and dessert provided by Bakehouse 22 in Doland and the Redfield Family, Career and Community Leaders of America. A Commemorative Beretta 12-gauge A400 was donated by the Redfield Ringneck Association and will be raffled off during the banquet.
The first successful stocking of pheasants happened at Hagman's Grove in 1908. Three pairs of red-necked pheasants from northern China were initially imported to the area by H.P. Packard, J. Schalkle and H.A. Hagmann. The birds proliferated in our region. At the first open pheasant season, 200 pheasants were harvested.
Last year, close to 5,000 people (both locals and tourists) hunted pheasants in Spink County.
Pheasant hunting's popularity helps drive the economy. It brought $8.9 million to Spink County in 2018, $6.2 million of this was from non-residents.
"We are known as the Pheasant capital of the World. When you talk to local community businesses and organizations, everyone plays a small part in the pheasant season," says Lantero, who notes that they're hoping to attract even more hunters this year.
The latest Pheasant Survey bodes well for the hunt. It indicates a 47 percent increase for South Dakota's 100th Hunting Season.
"We're all really excited to celebrate our 100-year history and the impact it has on our county.
It's a big part of economic development in South Dakota," says Lantero.
Click here for pheasant hunting statistics!
A number of local businesses are running Pheasantennial discounts to commemorate the event.
The City of Redfield is a member of the South Dakota Prairie Gateway, a portal for economic development information in Eastern Rural Communities of South Dakota.