Explore Redfield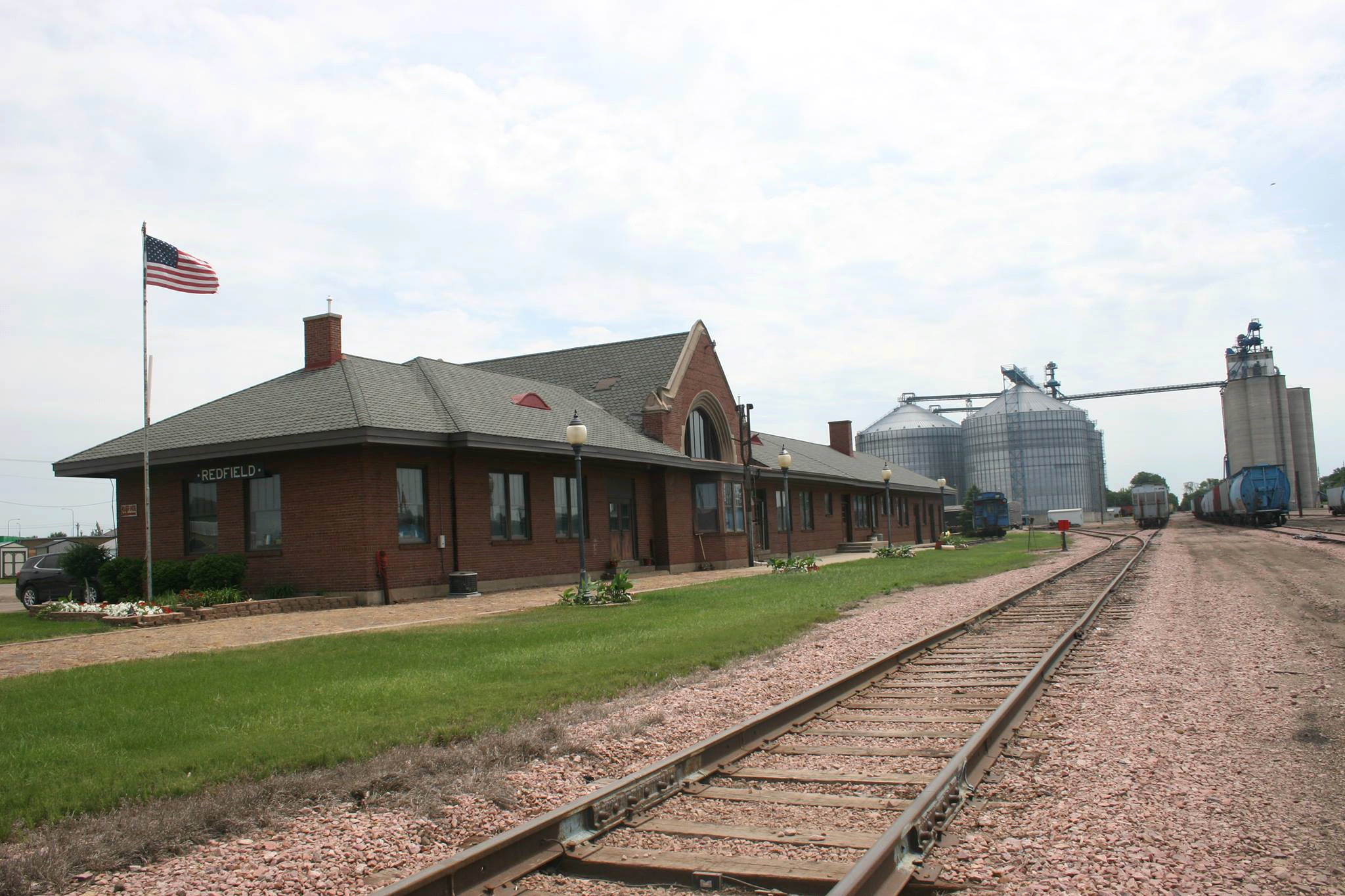 Historic 1914 Chicago North Western Depot
As was any town in the 1900's, the Depot was the hub of the community; people coming & going, picking up & dropping off items to ship, sending & receiving telegrams. The beautiful Romanesque C&NW Depot was built in 1914 at the cost of $38,000. Considered a luxurious building with the interior finished in golden oak, marble floors, and hardware of brass, it was the first public building in the city to be equipped with a semi-indirect lighting system. The Depot was composed of a ladies waiting room with a matron on duty, a men's waiting room, baggage room, express room, and an impressive restaurant. This passenger depot was only part of the Railroad network that made Redfield one of the busiest subdivision stations in the Dakotas. Rail lines went east and west and north and south from Redfield. In 2002 the City of Redfield received a matching Federal Grant and began restoring the Depot to its original grandeur just in time for the City's 125th anniversary July 1-4, 2005.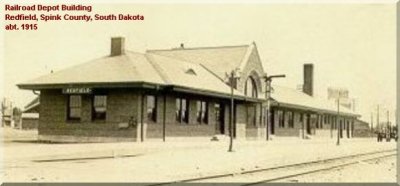 Chicago and NorthWestern Historic Railroad Depot
West Junction of 212 & 281 715 W 3rd Street
The Chicago & NorthWestern Railroad Depot was built in 1914 and designed after a Chicago depot. This elegant building boasts golden oak trim and art carved marble floors. Visitors are greeted by friendly mascarons above the entrances. Displays are changed throughout the seasons along with historic memobillia from days gone past. Visit the days of yesteryear in this truly historic, beautiful building.
The Chicago and Northwestern Depot Now Open.
Located at 715 W 3rd Street, Redfield SD 57469